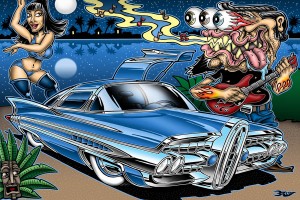 Poppa Greg and Chillin Dylans play tasty, carefully selected songs. Yes folk's it's true, real live music, real people playing real instruments, and singing with real voices with out the aid of electronic gimmickry.
Some of the genre's covered are blues and rock, influences include Billy Gibbons, Jimi Hendrix, Stevie Ray Vaughan, Jimmy Page, Eric Clapton, Johnny Winter, Tony Iommi, Ritchie Blackmore, Robin Trower, and more.
We are not a "put your guests to sleep" blues band. We are a "rock the dance floor" band.
Any size venue, any volume. Throw a party; hire a live band…
Poppa Greg has 1000 years of experience and the rhythm section is tighter than Dicks hatband.
Your next Party Band is Poppa Greg and the Chillin Dylans.
Check them out on facebook or poppagreg.com
You want some smooth music that will get your head nodding along with the beat and your hips swaying along with the music? Well then you're in the right place because "Poppa Greg & the Chillin Dylans" is definitely what you're looking for. This Band combines a little bit of Blues, Rock with rhythm and blues mixed with a pinch of soul that was perfected by musicians like Buddy Guy, Johnny Winter, Eric Clapton, Stevie Ray Vaughan, and other greats. Give your event a guaranteed good time by booking "Poppa Greg & the Chillin Dylans" today.