The Poppa Greg Band was formed in the summer of 2015. The current lineup is Poppa Greg guitar and vocals, "Smiling" Mike West bass and vocals and Tim Rannard drums and vocals. See more on the current lineup page. By aligning their unwavering dedication to the do-it-yourself work ethic with a signature sound, singer/guitarist Poppa Greg has helped to define the landscape of the band's sound. The band is known for their rock sounds, original music and unique covers. Suited for just about any event or venue, Poppa Greg is a must see.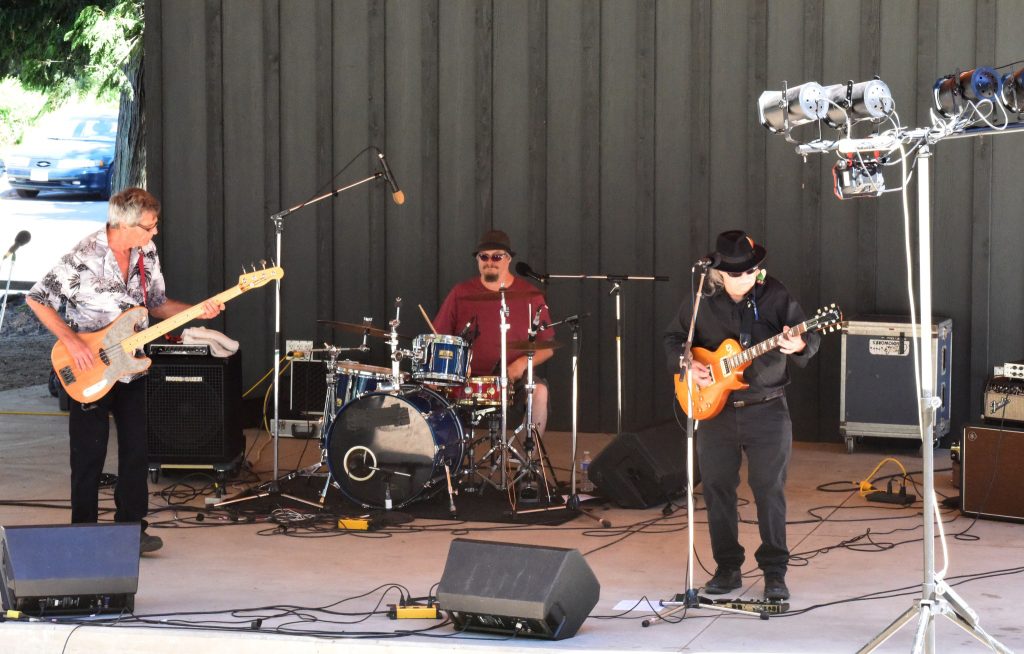 The Poppa Greg Band
The Sunshine Coast's, The Poppa Greg Band & is living proof that raw talent, ambition and honesty can still prevail in an ailing music industry. What else would explain a career that has found over 20 shows in their first year in a place with limited venues.
The Poppa Greg Band is highly sought after and gets your event happening.
Original Song Poppa Greg You Got The Moves
The Poppa Greg Band Live Music Sunshine Coast British Columbia, Gibsons, Sechelt and Pender Harbour